Bottle unscrambler without air HBS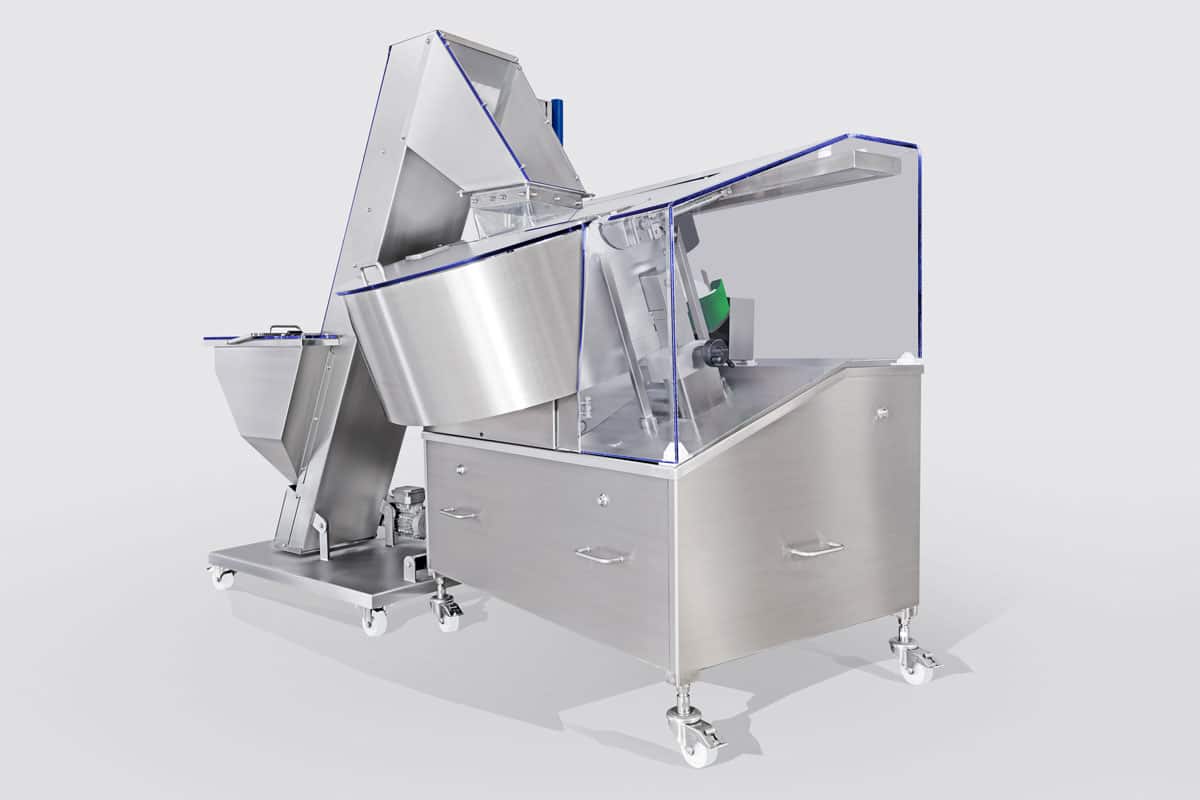 The principle of the bottle unscrambler –
high efficiency in a small space
Instead of air, we make use of mechanics. Bottles can be unscrambled and positoned correctly by a simple wheel. You can benefit of reduced noice and low-energy consumption. High-capacity and qualified-for-cleanroom cabins make your choice right.
Separating and alignment of bottles
Sorting system for:
square and round bottles / plastic / stable products
Discharge without air supply
Feeding of bottles as bulk material
Correctly positioned outfeed for further processing
Integrated ion technology to avoid static electricity build-up
Low energy consumption
Compact design
Standard design: Pharmaceutical standard
Special designs are possible
FAS (with air)
HBS (without air)
Processing area
from 5 ml up to 500 ml, depends on the product shape
Diameter
900 / 1,200 mm
special sizes are possible (product-dependent)
Capacity
up to 400 pieces/min. depends on product-size
Direction of rotation
variable
Application
line-component or standalone
Transport to
bunker feeding / elevator
Transport from
conveyor belt with mechanic outward transfer
Functions
minimal / maximum regularisation
Further product characteristics
round and stable, plastic (request for different materials)
round and stable, plastic (request for different materials)
We will happily send you further information.