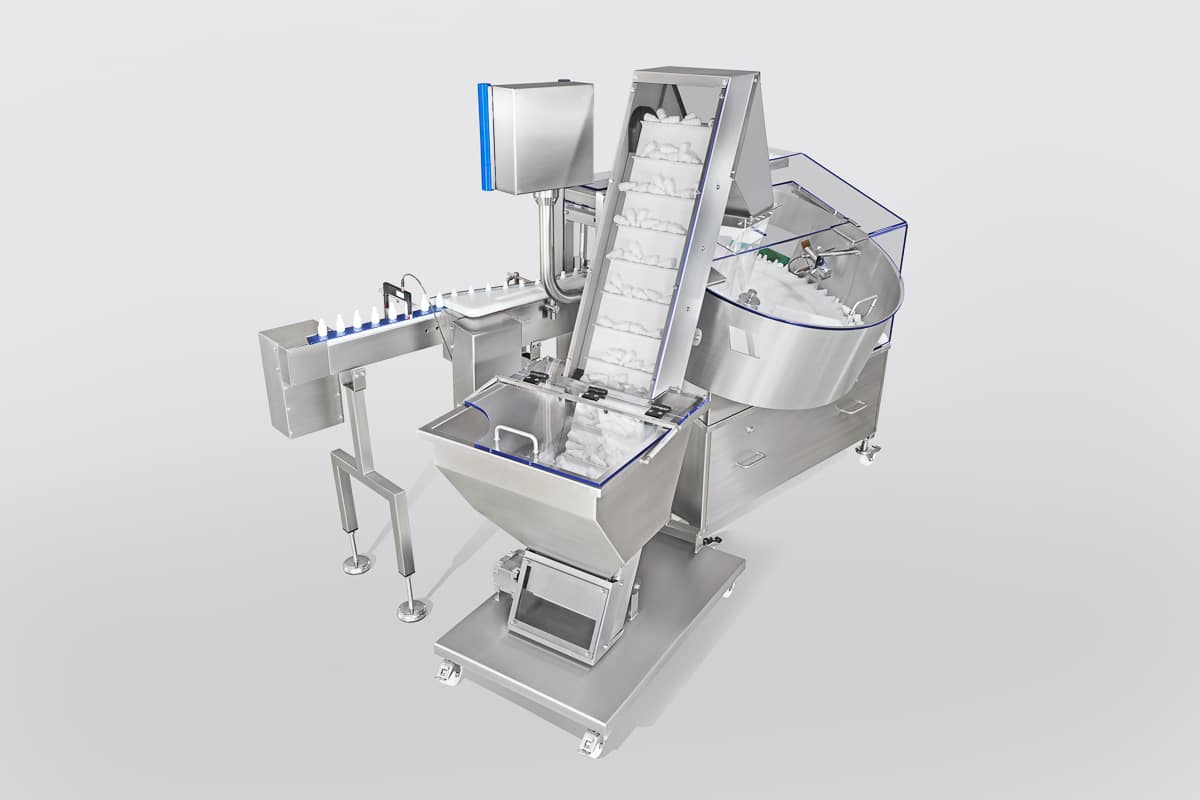 The principle of the bottle unscrambler – high efficiency in the smallest space
Instead of air, we use pure mechanics. Bottles are turned and aligned with the help of a wheel. You benefit from low-noise and energy-saving processes. High performance and clean room suitability are convincing.
Sorting system for:
square and round bottles / plastic / stable products
Ejection without air supply
Feeding of bottles as bulk material
Spreading in the correct position for further processing
integrated ion technology to avoid static charging
low energy consumption
compact construction
Standard version: Pharma-Standard (material: 1.4301 / surface: Ra 1.6)
Special designs are possible
FAS (with air)
HBS (without air)
Processing area
from 5 ml up to 500 ml, depends on the product shape
Diameter
900 / 1,200 mm
special sizes are possible (product-dependent)
Capacity
up to 400 pieces/min. depends on product-size
Direction of rotation
variable
Application
line-component or standalone
Transport to
bunker feeding / elevator
Transport from
conveyor belt with mechanic outward transfer
Functions
minimal / maximum regularisation
Further product characteristics
round and stable, plastic (request for different materials)
round and stable, plastic (request for different materials)
We will happily send you further information.