STS Syringe Transport System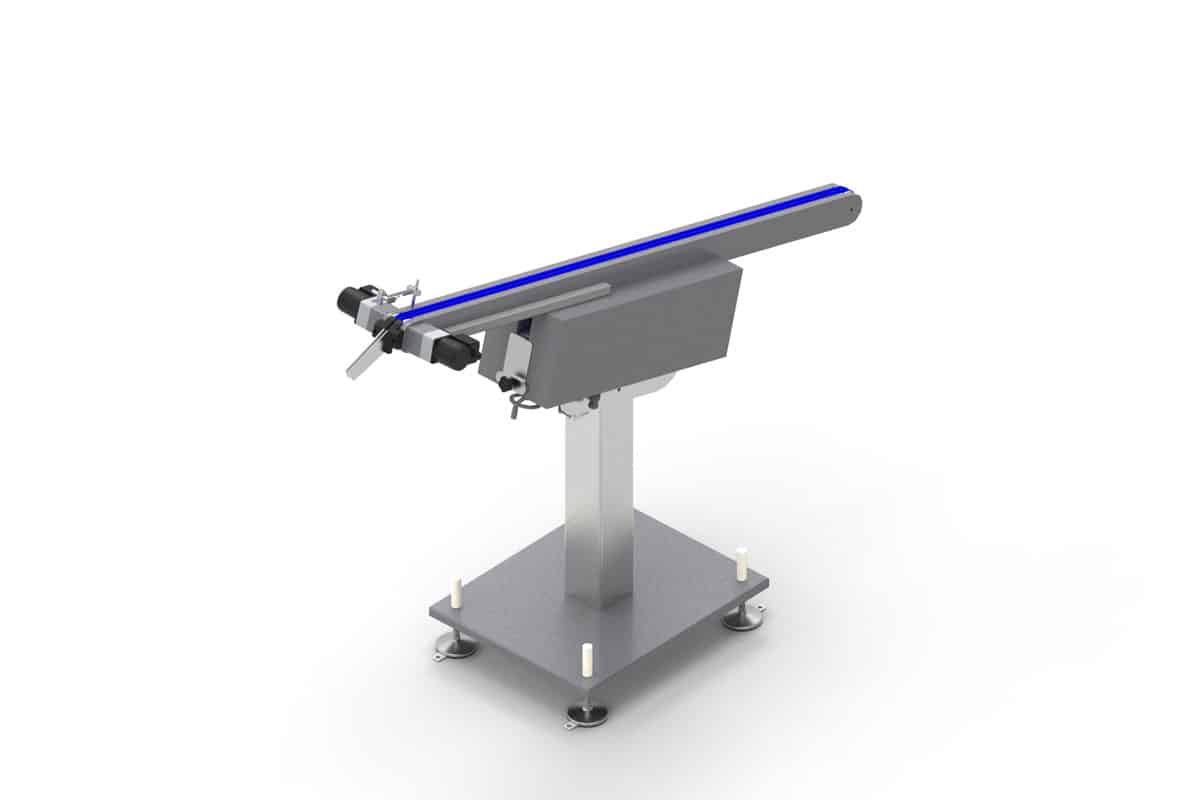 STS Syringe Transport System
The long, round products with collar made of glass or plastic, e.g. syringes, needles in overpack, plunger rods, spray pumps, attachments for e.g. cartridges, tubes with collar, etc. are transported gently.
The stable base body guarantees simple and precise format changeover with small or simple change parts.
The machine of the HO-MA module series transport is designed for e.g. the following segments:
Pharmacy-free medicines – Healthcare – Diagnostics – Food & non-food products
All machines always meet our high-quality standard
Standardized technology
Space-saving design
Gentle object transport
Fast size part changeover
Innovative operating concept
Competent service
Options of the STS Syringe Transport System
Transport belts adapted to your product in different ways, which can be changed without tools
Outfeed guide with or without air support
90° degree discharge
Etc.
Combination possibilities with the other HO-MA modules of the series
Product feeders for glass, plastic containers for not stable Containers
PRU Product Rambler unit
Vibration bowls with the above-mentioned product characteristics
Suitable for the following transport tasks

Products
Long round products with collar for e.g.
Syringes (glass or plastic), needles, plunger rods, spray pumps,
Syringe or cartridge attachments, etc.
Product dimensions
Up to 35 mm body Ø below collar (also conical bodies)
Up to 190 mm body length below collar
Min 3 mm contact surface on the collar

Basic machine

Transport length
Available in 2,000 mm / 1,500 mm / 1,000 mm standard lengths
Congestion monitoring
Sensor above the outlet guides
Inclination
Individually adjustable by means of adjusting screw
Base plate
Aluminum Approx. 800 x 650 with 4 adjustable feet with protective sleeve,
Stainless steel frame 150 x 150 x project-related height

Format change

Outlet guide
Universal, quick change unit
With or without air support and or 90°degree discharge bend
Transport belts
possible in different versions (surfaces),
Changeable without tools

Further advantages of the HO-MA - STS conveyor belt

Basic carrier for transport units
2 x Sturdy aluminum 800 mm long box units with central adjustment
Conveyor belts
2x diagonally positioned conveyor belts for gentle product transport made of anodized aluminum
Drive
One drive per conveyor belt

Control

Cable routing
Prepared for optimum cable routing by means of
cable ducts or instigated routing in the stainless steel base

Machine control system
According to customer request

Stand alone or combinable with

PRU - Plate conveyor with elevator
Vibration sorting bowl, centrifuge

Special designs by agreement
We will be happy to send you more information.