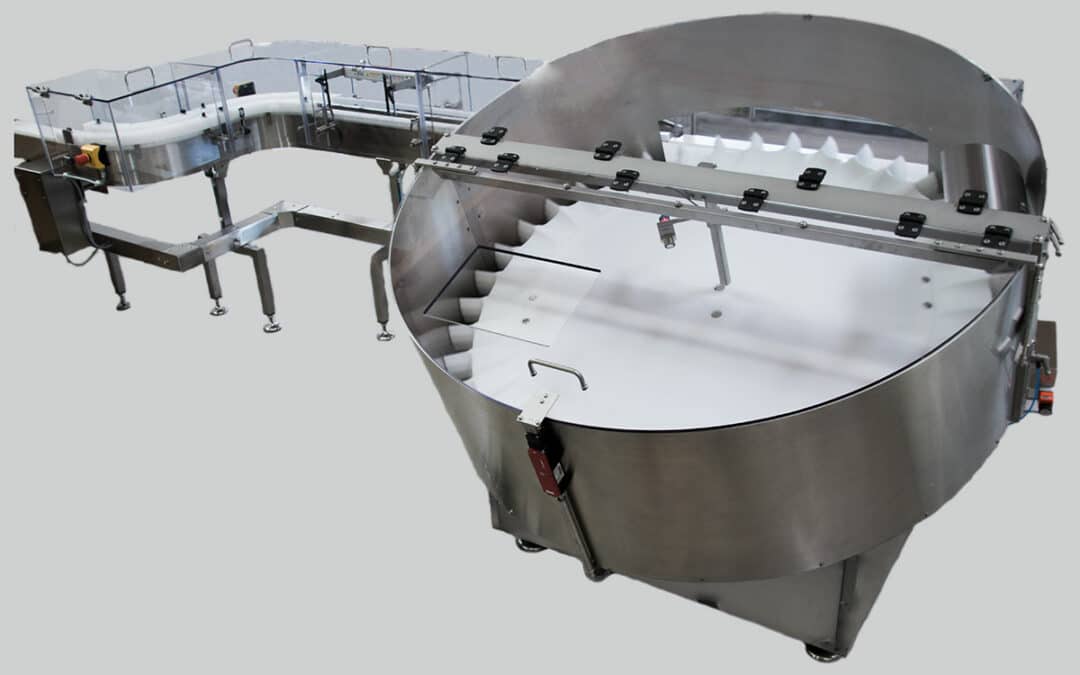 The HO-MA bottle unscrambler positions bottles in the correct production position. The bottles are fed to the HO-MA bottle unscrambler as bulk material.
By an interaction of sensors and pneumatics upside down bottles are detected and transported back to the sorting process.
Sorted in the correct position, they are positioned by an individually adapted format part in such a way that they are directed onto a conveyor belt and smoothly integrated into the production process.