The PRU is the gentle feeding solution for syringes. The syringes are separated by round belts for further processing.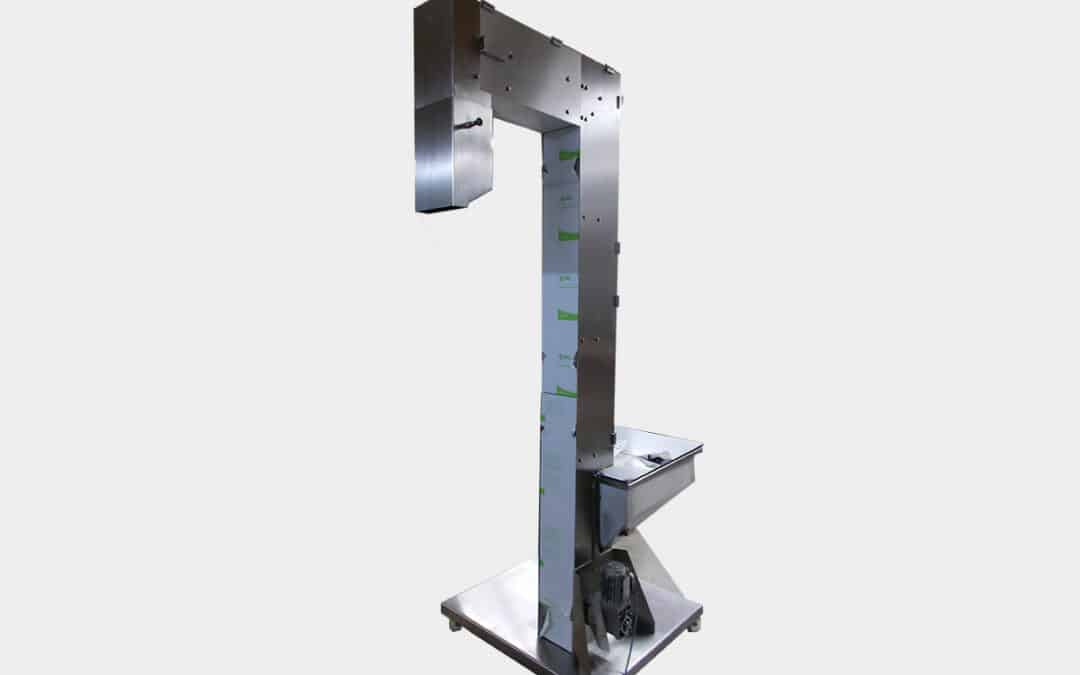 Our ascending conveyors (dosing elevators) are designed for different volumes. Products are fed as bulk material to downstream machines.
Vertical / ascending transport solution
With an adjustable incline, the ascending conveyor belt adjusts to the height differences between the upstream and downstream machines.